Enjoy the World
of Cartoons.
toonpool est la communauté la plus importante pour les dessins et caricatures avec 368 589 illustrations par 3 422 artistes de 120 pays.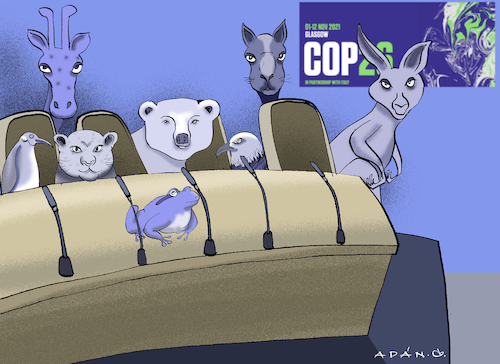 Daily Toon
Subscribe

Your cartoon licensing agency
Editors' benefits:
convenient payment options
download high-res files without delay
access to international artworks
the latest political cartoons.
Discover ToonAgent today, choose between 33,000+ cartoons of 150 artists, download instantly.
Try ToonAgent for free!
also in
deutsch
&
español
LE MONDE DROLE DU DESSIN ET DE LA CARICATURE

Toonpool est la meilleure façon pour voir des dessins et des caricatures gratuitement sur le net. Plus de 2500 artistes provenant de 120 pays présentent 368589 dessins dans cette immense galerie.
Cette collection polyvalente offre des images de tous les sujets qui reflètent la vie quotidienne dans la société, des caricatures de stars et de personnages historiques immortalisées par de talentueux artistes. Ceux qui s'intéressent à des évènements politiques trouveront sur toonpool des caricatures politiques avant même qu'elles apparaissent dans la presse. L'amour est un des sujets favoris sur toonpool, que ce soit du premier baiser au mariage, il n'y a pas de limites. Et pour ceux qui considèrent que ce n'est pas assez ils trouveront de magnifiques caricatures sur le football et divers autres sports et des dessins sur la crise financière qui vous feront rire.

Dessinez des caricatures vous-même

N'importe qui peut rejoindre toonpool ! C'est l'endroit où le caricaturiste professionnel répond à l'illustrateur amateur avec des dessins amusants et ou de nouveaux artistes crée des collages numériques. L'inscription est gratuite et ne vous prendra que cinq minutes. Peu importe si vous téléchargez un simple croquis ou une peinture à l'huile énorme - toonpool accepte toute représentation graphique profonde, significative, absurde ou tout simplement humoristique. Vous aurez la possibilité de créer vos propres portfolios et de classer vos dessins par genres pour que vos visiteurs aient un bon aperçu de votre travail. En plus, toonpool vous propose le Shop Office, un service vous offrant la distribution de t-shirts uniques à partir de vos dessins téléchargés : vous pourrez aussi ouvrir votre propre boutique en ligne afin d'afficher votre art sur le marché.

Participez à Toonpool

Même si vous pensez que vous ne pouvez pas dessiner, toonpool peut vous servir de plate-forme pour des échanges créatifs. Discutez du contenu des dessins en laissant vos commentaires ou traduisez les bulles de paroles de langues étrangères pour étendre l'esprit de toonpool. Découvrez de nouveaux artistes et leur univers venant du monde entier. Les Chasseurs d'images auront la possibilité de faire leur propre collection à partir des dessins de tous les artistes présents sur toonpool. En outre, vous pourrez devenir membre de plus de 1000 collections existantes et les développer ou rejoindre des forums de discussion correspondant à chaque collection. Les collections couvrent tous types de sujets : dessins humoristiques d'école, de diverses saisons de noël et des illustrations sur ordinateur et internet. A la minute ou vous vous inscrivez a toonpool, vous pourrez immédiatement créer une collection.

Agence de dessins ToonAgent

Vous êtes un éditeur d'images d'un magazine ou d'un journal, ou un graphiste dans le secteur de l'édition ou de toute autre branche de medias, à la recherche d'illustrations originales ou caricatures minute ? L'agence d'images de dessins ToonAgent de la maison Toonpool.com stocke des dizaines de milliers de dessins réalisés par des artistes professionnels et de nouveaux talents venus du monde entier sur un seul site web. Comme un client approuve, vous pourrez immédiatement télécharger et utiliser la version imprimable d'un dessin et profiter de nos options de paiement pratiques. De nombreux quotidiens, magazines, maisons d'édition et agences publicitaires profitent déjà de la sélection d'œuvres d'art présente sur ToonAgent.

Téléchargez des dessins

La majorité des artistes sur toonpool vous donne la possibilité d'acheter leurs caricatures et illustrations comme un téléchargement de l'image instantanée. Vous pourrez améliorer votre site web, page Facebook, blog ou carte d'invitation pour le prochain anniversaire dans votre liste avec un dessin. Les œuvres d'art sont importantes pour de nombreuses autres occasions. Le processus de téléchargement est en théorie simple et prend seulement quelques minutes. L'utilisation d'images est sous réserve de quelques restrictions et illimitée en terme de temps et de régions.