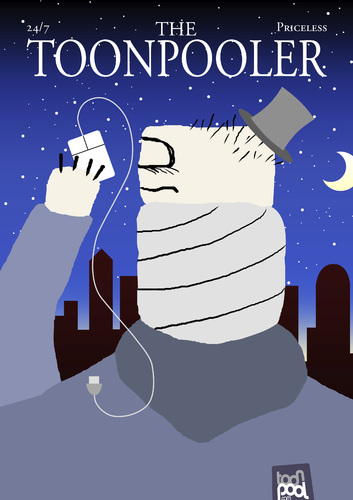 4327
The Toonpooler cover

de
max
au 19. février 2010
Spoof on Eustace Tilley, the famous guy of the New Yorker Magazine cover.
Idea by the Blog Guy Paul (though he misses the butterfly), as an illustration for his great interview with Til Mette on the New Yorker: http://blog.toonpool.com/cartoons/timeless-poetic-an-silly-85-years-of-cartoons-in-the-new-yorker/


Still our toonpool.com guy doesn't have a real name - maybe 'the toonpooler'?
Médias et Culture » Internet Press
tilleyeustacenewyorkercovermagazineyorkernewtoonpoolertoonpool
Plus de max

the 1st toonp...

H and M

test