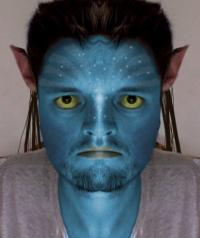 max
"a.k.a. Max von Toon ...and at this moment, I knew I needed a <br> in my life..."
Berlin-Sconieberg, Allemagne
Actif depuis November 15, 2007
www.motomax.de
21 855
Avis
11
Commentaires
3
favorisé
Sur mon travail
Nom
Max Pohlenz
Anniversaire
1981-07-31
Formation
Marie-Curie-Gymnasium, Berlin-Bronx
Style
Vektor und Pixel, HTML, CSS
Outils
Mouse over Beethoven
Influences
Ingmar Bergman
Personnage
préféré
Elmar Fudd, Black Phantom aka Plattnase, Commissioner Hunter, Gossamer, Inspector Issel
Sur moi


I am toonpool. My person, my character and my complete being has been transformed — to toonpool. There is no Max anymore. He is gone. No freezing in winter, no dizzy feelings after a drunken and dim night, no springtime depressions — I am digital and ductile. I fit in every vector and slide over any bézier curve, I melt under the Gaussian blur tool. Peng boom.