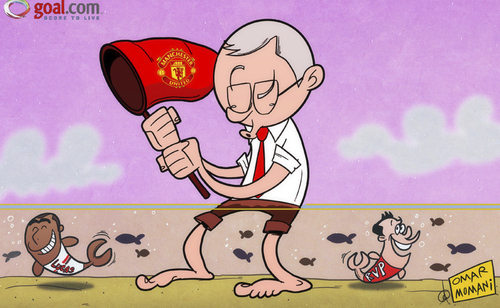 2135
Sir Alex keeps fishing

de
omomani
au 24. juillet 2012
Manchester United have been reasonably busy so far this summer, having signed Shinji Kagawa from Borussia Dortmund and Nick Powell, the young Crewe academy product.
But Sir Alex Ferguson appears to be far from finished in the transfer market, after claiming interest in Robin van Persie this week, and speaking openly about an approach for Brazilian sensation Lucas Moura.

However, Van Persie's future remains unclear, while Lucas' agent claims a move to Old Trafford is off, meaning the Red Devils boss may have to keep fishing for a star signing this summer.