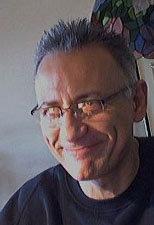 perugino
"Deface the idols of the tribe"
New York, États-Unis
Actif depuis October 21, 2010
2 730 020
Avis
685
Commentaires
123
favorisé
Sur mon travail
Nom
Stefano Maria Baratti
Anniversaire
1956-01-17
Formation
SUNY Purchase, New York
Style
Mixed media
Outils
Markers with digital colorization
Influences
Art History, Philosophy, Literature, News
Personnage
préféré
Tintin, The Far Side, Cocco Bill
Sur moi
When I usually intend to engage in intellectual pursuits, I end up with unforeseen comic results. I love to borrow subjects from classical art, history or philosophy. In my view, life degenerates in self-mockery. Everything is absurd.
Contacts de perugino
(65)