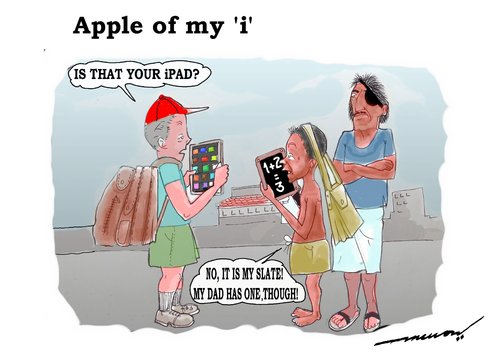 1891
apple of my i

0
Applause

de
kar2nist
au 13. août 2014
I have nothing against iPad! Only against some of its owners;)
I often come across guys ( and girls;) with
this unexplainable penchant for
owning up anything that has a half-eaten
apple stamped on it, be it a mobile, PC , laptop , tab
or anything else that fills the bill!
(I hope they don't 'stoop' down to pick up a half-eaten apple
from the road side, as well ! )
Maybe this is due to an uncontrollable urge to declare to the
the less fortunate and the World at large : 'I belong to the elite',
even if they need it only as a fashion statement or a paper weight ...
or occasionally as a phone :))))
Steve, you have the last laugh, dude!
Recherche et Technique » Computer & Digital