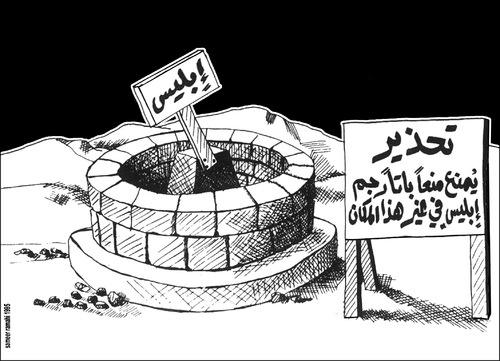 6705
Stoning devil

de
samir alramahi
au 27. novembre 2009
Stoning of the devil is one of the rituals that Muslim do during his pilgrimage (hajj)
This draw has been published for almost fifteen years.
In the current pilgrimage (hajj) season I see that the needs for publication is still available.
the sighn word is (devil)
the warning sighn told :
Warning
it Is strictly prohibited stoning the devil in any other place nither of this !!
Traductions
(1)
ajouter
Anglais de samir alramahi
'the sighn word is (devil)
the warning sighn told :
Warning
it Is strictly prohibited stoning the devil in any other place nither of this !!'