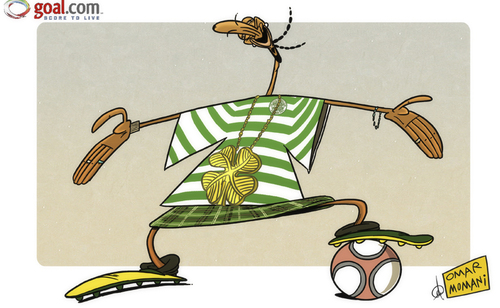 2194
Snoop Dogg eyes Hoops for Celtic

2
Applause

de
omomani
au 20. novembre 2012
Celtic caught the eye of a number of celebrities when they shocked the world by beating Barcelona in the Champions League.

Hoops fan Rod Stewart was reduced to tears of joy at Parkhead, while Elton John felt compelled to call manager Neil Lennon to congratulate him.

And their old friend Snoop Dogg was watching too. In fact the rapper, who recently changed his name to Snoop Lion, has suggested he's ready to invest in the Scottish Premier League side

"I see how passionate Celtic fans are about their team and I could see myself making an investment if any of the board wanted to sell," Snoop said, according to the Daily Record.

"I haven't really thought how much. I don't need to run a football club but enough of a percentage to get me on the board so I can be heard.

"I want to bring a bit of Snoop to things."