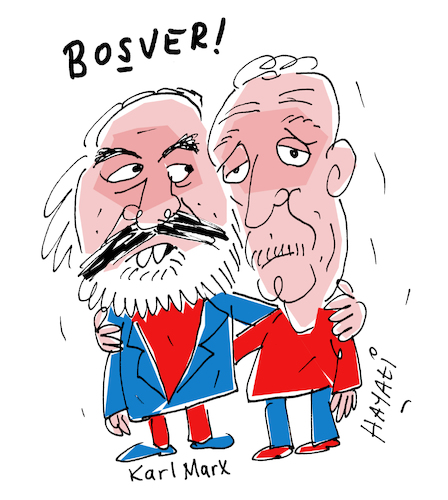 1398
Rius 1934 - 2017

1
Applause
de
Hayati
au 09. août 2017
One of the most popular Mexican cartoonists, Rius has written over a hundred books that remain widely popular, especially amongst his Mexican readers. Rius was a fierce political activist, and his progressive and left-wing point of view is often present in his writings, accompanied by a strong criticism about neoliberal Mexican doctrines, US Government policies, and the Catholic Church. He used to be an open advocate of the Cuban revolution as in Cuba for Beginners and a strong Soviet bloc sympathizer until the end of the Cold War. With the publication of It's a Pity, Cuba in 1994, he modified his ideological stance offering a strong critique against the corruption, bureaucratization, and repression of the Castro regime.
Personnes célèbres » Writers Philosophers Artists & Designers Comics & Fairy Tales Painters Celebrities
riusmexicomeksikakarlmarxleninkarikaturistcartoonistwriterschriftstellerentellektuellereduardohumbertodelriogarciakarikaturhayatiboyaciogluberlinriusmexicomeksikakarlmarxleninkarikaturistcartoonistwriterschriftstellerentellektuellereduardohumbertodelriogarciakarikaturhayatiboyaciogluberlin

Nicoleta Io...

Müzeyyen Senar

Justiz