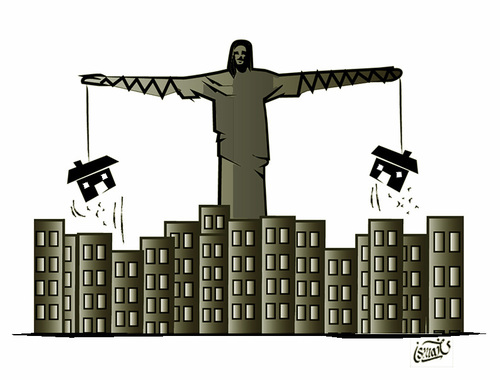 3244
Rio 2014

3
Applause

de
ismail dogan
au 07. juin 2014
World Cup 2014 in Rio due to infrastructure works, hundreds of families were forced to leave their homes.
2014 FIFA Dünya Kupası'nın altyapı çalışmaları nedeniyle Rio'da yüzlerce aile evini terk etmek zorunda kaldı.
Coupe du Monde 2014 à Rio en raison de travaux d'infrastructure, des centaines de familles ont été forcés de quitter leur maison.