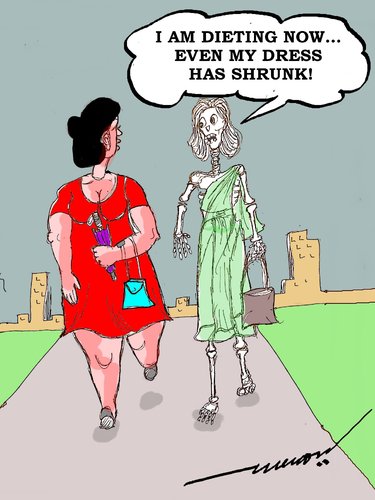 1573
Modelling horror

0
Applause

de
kar2nist
au 16. juin 2016
I made this kar2n after reading about the razer-thin Parisian Models...

Cleansing diets have become quite popular as models continue to search for the ideal approach that will get rid of bloating and extra pounds before the big event. And, going through these extreme routines can be very detrimental in the long term – and eventually deadly.
I understand that there have been several instances in which models have passed out behind curtains. Several have even died as a result of mal-nutrition, So, if you think high-fashion models have it all, think again. There are real-life horror stories happening behind the scenes that will contrast the beautiful exterior to its dying interior.