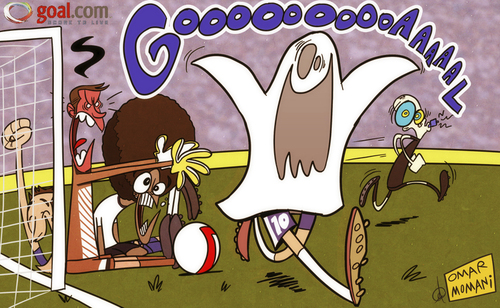 2677
Mata ghost goal spooks Spurs

1
Applause

de
omomani
au 16. avril 2012
Juan Mata scored a 'phantom goal' for Chelsea when they beat Tottenham 5-1 at Wembley in the FA Cup semi-final on Sunday.

The Spain international's shot didn't seem to cross the line, but referee Martin Atkinson was quick to award the goal that took the Blues 2-0 up early in the second half.

Three more strikes from Ramires, Frank Lampard and Florent Malouda followed, but it was the controversial decision to allow the second goal that had fans up in arms, with John Terry admitting after the game that he didn't think the ball had crossed the line.
Sport » Soccer/Football Championships
benoitassouekottocarlocudicinichelseafacupjohnterryjuanmatatottenham