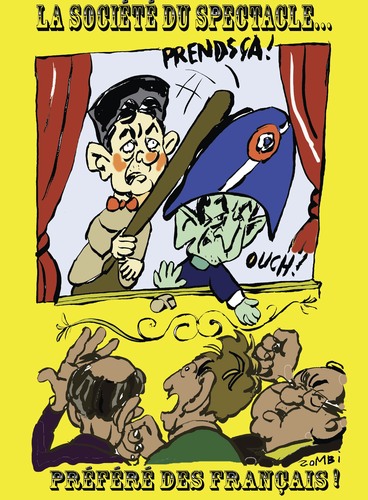 2317
Jean-Luc Melenchon

1
Applause
de
Zombi
au 09. avril 2012
Favourite Show of French people is Guignol's Puppet, when the good guy Guignol is punching the Policeman (who is always in France a little bit German).
But of course Politics is just an expensive show and you cannot expect anything from it.
Politique » National/Domestic Elections Politicians Parties Democracy

Papandreou as...

Racing

Weapon Trafi...