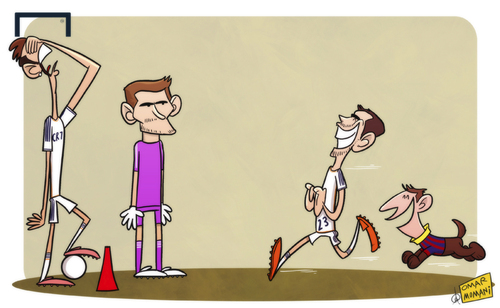 1825
Isco in the doghouse

2
Applause

de
omomani
au 08. juillet 2013
Real Madrid officially announced the arrival of Isco on Wednesday but the 21-year-old may get a few scornful glances from his new team-mates if he ever brings his dog to training.

It had been revealed that the midfielder's dog is named after Lionel Messi and the Spain Under-21 star insists it will remain that way - despite signing for Real Madrid.

"I also had another dog called Figo. It's just an anecdote," Isco said.

"I'm not going to change my dog's name from Messi now because if I did, he would ignore me."