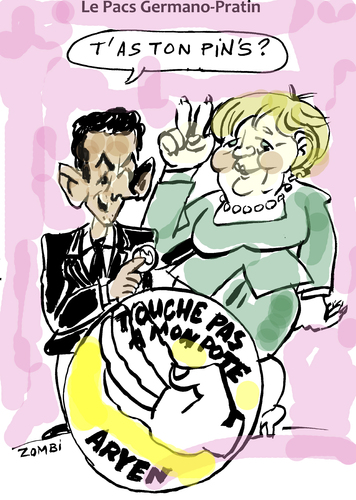 3837
Ich liebe meinen Deutsch Bankier

6
Applause
de
Zombi
au 07. décembre 2011
When I was younger I was teached to love 'Jewish people' though they are very different from each other and as much stupid to love someone because of ethnic reasons as hating them for that.
Now I am teached to love 'German people' by unglorious capitalists Basterds who do believe oldest Germany will save Europa. But is this something in common between Luther and Merkel?
Only Bankiers are all the same and go to Hell believing that it is Heaven.
Politique » Finances Economy & Money Education Confederations Historical Conflicts & War Politicians Parties Democracy