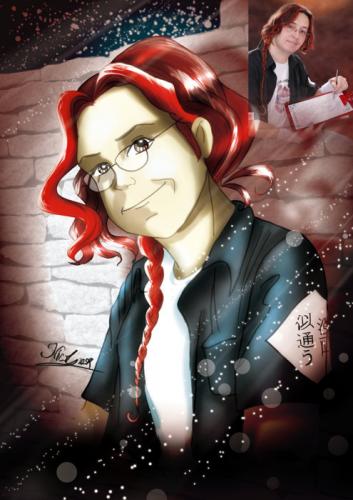 5320
Fabio Shin

de
Nicoleta Ionescu
au 17. août 2009
This is a caricature (nikayou, to be specific) that I prepared for Fabio Shin! Fabio is an illustrator and caricature teacher (sensei : D),he is 29 years old, he lives in Brazil and he invented the concept of nikayou or caricature manga style! In 1996, together with Ledo Vieira, he creates Manga Studio Japan Sunset; and became one of the main promoters of Japanese drawing style in Brazil!

Now he is working on a manga project about Michael Jackson! The project is in process.This and other works of the artist which can be seen at Manga Studio Japan Sunset
We welcome Fabio's his idea and appreciate his nikayou.
継続的な成功!