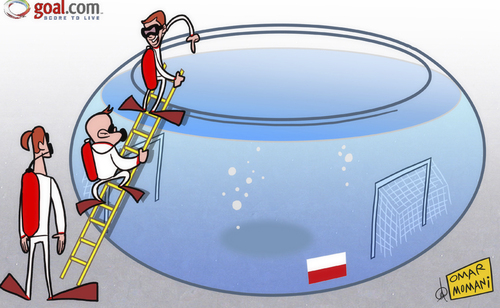 1586
England make a splash

2
Applause

de
omomani
au 24. octobre 2012
The World Cup qualifier between England and Poland didn't exactly go according to plan on Tuesday night.

What was supposed to be a crucial Group H clash became the washout in Warsaw, as a waterlogged pitch saw the game postponed after officials failed to close the stadium roof amidst the onset of a downpour.

The game has been rescheduled for Wednesday afternoon, where England players will no doubt be well prepared for the conditions.
Sport » Soccer/Football Championships
andycarrollenglandpolandrooneystevengerrardworldcupqualifications