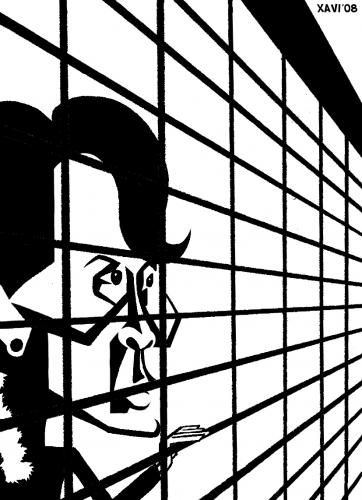 5399
Daw Aung San Suu Kyi

6
Applause

de
Xavi Caricatura
au 07. décembre 2008
60è aniversari de la Declaració Universal dels Drets Humans. Encara hi ha llocs on no es respecta.
San Suu Kyi és una activista prodemocràcia i líder de la Lliga Nacional per la Democràcia a Birmània, presonera de consciència i una resitent antiviolència.
Actualment està sota arrest domiciliari per part de la junta militar de Birmània.

60 aniversario de la Declaración Universal de los Derechos Humanos. Todavía existen lugares donde no se respeta.
San Suu Kyi es una activista prodemocracia y líder de la Liga Nacional para la Democracia en Birmània, prisionera de conciencia y una resitente antiviolencia.
Actualment está bajo arresto domiciliario por parte de la junta militar de Birmania.

60th Anniversary of the Universal Declaration of Human Rights.Still now there are a lot of places where it is not respected.
She is a pro-democracy activist and leader of the National League for Democracy in Burma, and a noted prisoner of conscience and advocate of nonviolent resistance.
She is currently illegally under detention for the Burmese military junta.