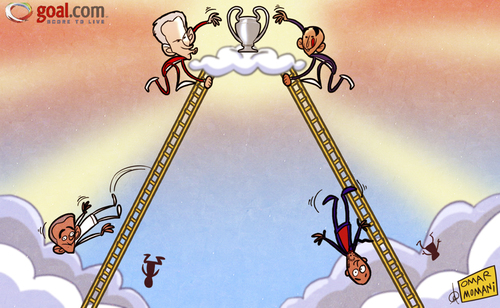 4082
Climbing the Champions League

1
Applause

de
omomani
au 19. mai 2012
Having overcome the odds to knock out Champions League big guns Real Madrid and Barcelona, Bayern Munich and Chelsea go head to head in the final of the competition on Saturday night.
The Bavarian giants, on home turf for the final, are in search of their fifth triumph in European football's elite club competition and their first since 2001, while the Blues are yet to win the trophy owner Roman Abramovich craves the most.

With the showpiece final now almost upon us, and with Jose Mourinho and Pep Guardiola already seen off, will Jupp Heynckes or Roberto Di Matteo reach the top of the Champions League ladder?
Sport » Soccer/Football Championships
barcelonabayernmunichchampionsleaguechelseadimatteoguardiolajuppheynckesmourinhorealmadrid