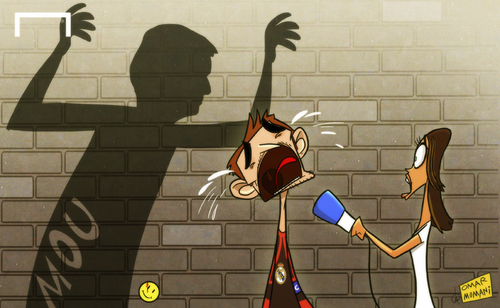 1931
Casillas reduced to tears by Mou

3
Applause

de
omomani
au 27. juin 2013
Barcelona star Andres Iniesta was one of many to be glad to see the back of Jose Mourinho when the former Real Madrid coach departed Spain for a return to Chelsea.

But one player much closer to home was even happier for the Special One to exit the Bernabeu this summer.

Iker Casillas lost his place to Diego Lopez after an injury, and found himself sat on the substitute's bench over a difficult period which he admits reduced him to tears.

"I've cried," Casillas told the Fifa website. "I've suffered, I've been unwell, I've had sleepless nights."

With Mourinho gone, however, the Spain international - who is closing in on a Confederations Cup final appearance - believes he is a new man.

He continued: "I have regained happiness. It was not easy but I'm another Iker Casillas now.

"After five months, it takes some time until everything comes back to you, but, luckily, I have had a great deal of help of my team-mates and coach [Vicente del Bosque] and that's important when it comes to having to start over again."