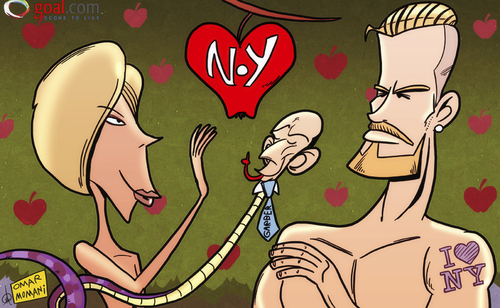 2580
Beckham denied New York investme

4
Applause

de
omomani
au 01. décembre 2012
Well, while David Beckham may have played his last game for LA Galaxy, it has not put 'Golden Balls' off investing in an MLS side in the future, with the New York Red Bulls an obvious attraction.

However, there is a spanner in the works - or rather, a snake in the boots - in the form of Don Garber, who says Becks will not be able to take a tasty bite of the big apple anytime soon.

So, where next for Posh & Becks? Will he repay Galaxy's faith (and some of their huge wages no doubt) and invest in his former club? Or will he jack it all in and take the family to Paris for the riches of PSG?
Who knows, there is always 'Arry and QPR...