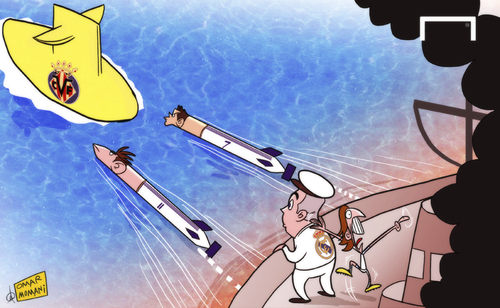 2050
Bale and CR7 not enough to sink

2
Applause

de
omomani
au 16. septembre 2013
Gareth Bale and Cristiano Ronaldo lined up together for the first time on Saturday as the Wales international made his Real Madrid debut at Villarreal.

It took the club's new signing just 39 minutes to begin repaying his transfer fee as he equalised Cani's opener, slotting home from close range.

Not to be outdone, Ronaldo put the visitors ahead in the second half, but it was not enough to deny a spirited Villarreal side who grabbed an equaliser through Giovani dos Santos.
Sport » Soccer/Football Championships
ancelotticristianoronaldogarethbalelaligamodricrealmadridvillareal