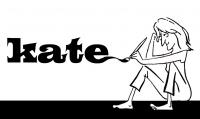 pinkhalf
"Don't be boring, will you?"
London, Royaume-Uni
Actif depuis July 04, 2009
www.katemanson.co.uk
656 115
Avis
81
Commentaires
27
favorisé
Sur mon travail
Nom
Kate Manson
Style
Pen and ink
Outils
Pen and ink
Influences
Ronald Searle, David Low, Chuck Jones
Sur moi
I'm an overeducated, relentlessly cynical, persistently lazy individual. My redeeming features are that I make a good companion either at dinner or on the dancefloor, I'm easy on the eye and have my own transport.