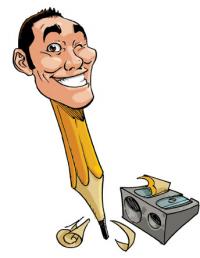 giuliodevita
"Impossible is something"
Pordenone, Italie
Actif depuis February 12, 2010
www.giuliodevita.it
723 069
Avis
23
Commentaires
11
favorisé
Sur mon travail
Nom
Giulio De Vita
Anniversaire
1971-12-07
Sur moi


I work for french comics since 2000. But sometimes I work for advertising, cimema and animation. I'm interested in everything is connected to visual story telling.