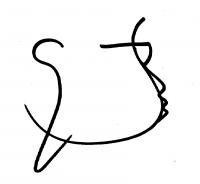 Seguerra
"Sketch the skits. Tone the toons. Ink the think."
Quezon City, Philippines
Actif depuis July 18, 2013
www.jseguerra.tumblr.com
18 350
Avis
9
Commentaires
0
favorisé
Sur mon travail
Nom
Seguerra
Formation
self-taught and learning everyday.
Style
black-and-white.
Outils
graphite pencil , black marker, black pen , art pen and tracing paper.
Influences
larry alcala , pol medina jr. , antonio prohias, osamu tezuka , tom wilson , doug wright , henning dahl mikkelsen and carl anderSon.
Personnage
préféré
siopawman , pugad baboy , spy vs. spy , astroboy , ziggy , nipper , ferd'nand and henry.
Sur moi


A self-proclaimed Cartoonist.