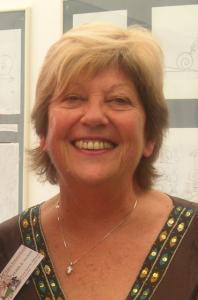 Marlene Pohle
Funes, Argentine
Actif depuis February 20, 2008
www.marlene-pohle.de
521 024
Avis
122
Commentaires
28
favorisé
Sur mon travail
Nom
Marlene Pohle
Anniversaire
1939-09-24
Formation
different art schools in Germany and Argentina.
Style
mixed
Outils
ink, watercoulours, gouache, pens, acrylic.
Influences
Sempé
Personnage
préféré
clear, synthetic and simply lines and a good gag.
Sur moi
Cartoonist, caricaturist and illustrator. I began my professional carrier in my homeland Argentina drawing for the humour magazine "Hortensia". Since I was in Europe (1992-2015)I participate on internat. cartoon contests, I work as a cartoonist-illustrator for books for foreign languages and Multimedia, and occasionally I publish in newspapers or magazines (Nebelspalter). I participate as a Jury member in many International Cartoon Contests, like Niels Bugge, Aydin Dogan, World Press Cartoon, Bienal Internacional del Humor de San Antonio de los Baños, Piracicaba, etc. I like very much to do caricatures live, for earn some money or for my own pleasure. Since 2009 I´m the vice president general of FECO (Federation of Cartoonists Organisations). Since 2015 I´m living in Funes, near Rosario, Argentina. Contacts: toonpool, online, facebook...