Tjeerd Royaards
Available images
Portrait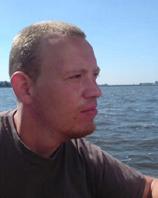 Tjeerd Royaards

Tjeerd Royaards, born February 19th 1980, is a Dutch cartoonist and illustrator living in Amsterdam. He studied political science here, but over the years his childhood passion for drawing resurfaced and after graduation he decided to pursue a career as political cartoonist.

Tjeerd is a self-taught artist and his work has a distinct and uniquely recognizable style characterized by clean, crisp lines. He uses little text in his cartoons or illustrations, preferring a more graphical approach in which the image and the objects within the image convey the message non-verbally. His drawings are made by hand, using fineliners of varying thickness; coloring is done digitally.

Currently Tjeerd Royaards works as an editorial cartoonist for the VJ Movement, an international news website featuring the best in video journalism and editorial cartoons. Additionally, he is employed as a cartoonist and illustrator for various newspapers and magazines.